MACO has developed a system of step-by-step ventilation, which allows for the possibility of intermediate flaps. The essence of this system is the additional installation of the locking step step in the scissors. This element provides three additional intermediate flap positions, thereby achieving five fixed flap positions together with scissors.
This item is an additional option and has its own item number. Apply to both standard and microwave scissors. It is easy to install both with the initial installation of the accessories and with the windows installed on the object.
Allows you to open and lock the shutter at a distance of 5 to 33 millimeters from the frame. In this case, the thrown flap by rotating the handle 45 degrees upwards is fixed (depending on the profile) in one of the 5 selected positions, ensuring the flow of fresh air into the room of varying intensity.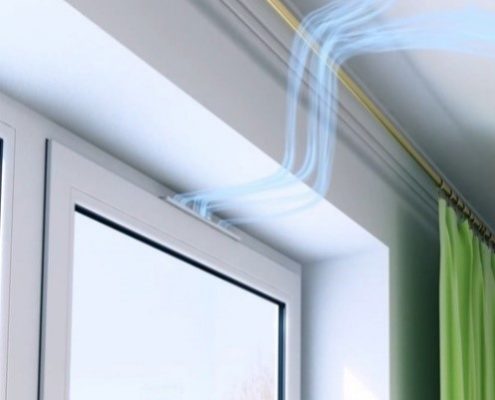 Slit microwave ventilation
It will allow airing in a neat and unnoticeable way for those who are indoors. In this case, the leaf is only a few millimeters away. It is very convenient for night airing in the cold season, as well as for use in children's, sleeping rooms, kitchens and rooms with drafts.